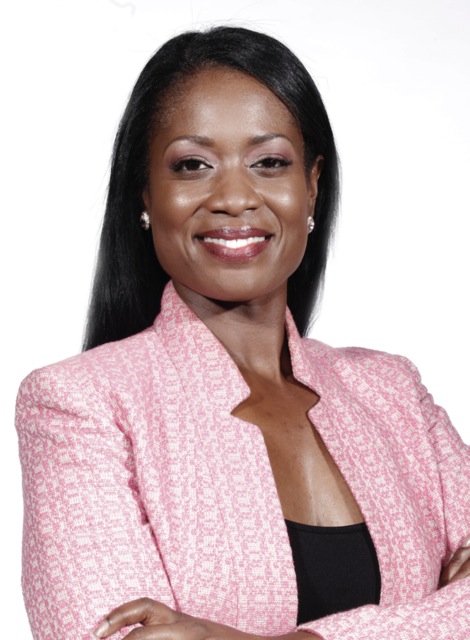 As a leading expert in the field of Breast Oncology, Dr. Robina Smith is a highly trained & renowned Oncoplastic Breast Cancer Surgeon whose specialties include treatment, risk fac-tor reduction, high-risk screening, and breast education & awareness. As an award-winning speaker, presenter, poet and author, she has been deemed a "lifesaver," a "miracle worker" and "a gifted artist" for her novel approach in combining her surgical ability with strong faith. As a result, she is a sought-after "go-to" participant in industry-related symposiums and conferences.
Dr. Smith is fellowship-trained in Oncoplastic Breast surgery, an innovative new surgical technique that combines advanced cancer removal with plastics surgery techniques. Her years as a freelance Medical Illustrator and Oncoplastic Breast Surgeon, allowing her to compassionately diagnose and remedy a woman's complex issues while working to pre-serve her self image.
She currently works as the only Fellowship-trained Breast Surgeon at St. Jude Medical Cen-ter, as well as the Physician liaison to the Commission On Cancer (COC) for the American College of Surgeons. She is a member of the American Society of Breast Surgeons, the Socie-ty of Black Academic Surgeons, the Association of Woman Surgeons and the Association of Black Women Physicians. She sits on the Board of Directors for Susan G. Komen OC affiliate and is on the Advisory Board for the Denise Roberts Breast Cancer Foundation.
Dr. Smith has been recognized & awarded by the LAC Board of Directors and LA Commis-sion for Women as the Women of the Year 2014, The National Association of Female Execu-tives, California State Legislature Assembly, and The Cambridge Who's Who "Professional of the Year in Surgical Oncology" and Who's Who in Black L.A.
She previously worked as a Medical Illustrator and Graphic Designer, illustrating surgical procedures, anatomy and medical graphics for slides, books, journals and patient educa-tion. In that role, she served as a Computer Graphic Designer with the VA Medical Center Medical Media Department in Philadelphia.
Her academic achievements include a Bachelors degree of Fine Arts In Medical Illustration at the Rochester Institute of Technology in Rochester, a Medical degree from Philadelphia's MCP-Hahnemann School of Medicine; and served her General Surgical residency with New York Methodist Hospital in Brooklyn, and a Breast Fellowship from the USC/Norris Com-prehensive Cancer Center in Los Angeles.
Dr. Smith is the founder of Treasure Your Chest, LLC a foundation aimed at education and awareness for breast cancer and breast disease for minority women. She is also a practiced poet.