Aetna Foundation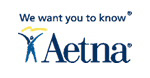 Aetna Foundation supports TDRBCF's Styling for Life program by donating a grant of $10,000 in January 2005.
The Styling for Life (SFL) program utilizes the intimate relationship between hair stylists and their clients as a way to increase awareness about breast cancer through education. Hair stylists serving the African American community are trained to become health education resources, or "life stylists," for their clients, not only educating them on breast cancer and the importance of early detection and screening, but also empowering them to make appointments to get their mammograms and clinical breast exams.
Learn more about Styling for Life.
Thank you for your support!