Edison International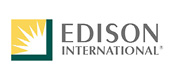 Edison International, the parent company of Southern California Edison, hosts the Edison Employee Contribution Program, which partnered with TDRBCF in 2000.
Through this program, Edison employees donate a portion of their monthly salary to TDRBCF. This program has contributed over $2,500 this year alone. Through its community building initiative, Edison places a high priority on enhancing the ability of individual communities to come together and address their needs and create opportunities for their future.
Edison is particularly supportive of organizations, like TDRBCF, that are rooted in their communities and whose boards and staffs are drawn from them. Community-based organizations take many forms and address many needs. What they have in common is a dedication to helping the vulnerable or underserved and in celebrating the diversity and possibilities of their communities.
If you are an Edison employee and would like participate in this program contact your Human Resources department for more information.
Thank you for your support!